Medical insurance for foreigners in the Czech Republic
Every foreigner who wants to stay short-term or long-term in the Czech Republic must have some form of health insurance. If you don't qualify for the public health care system, commercial basic medical insurance or comprehensive health insurance for foreigners is your other option. Both products are recognized by the Czech Ministry of the Interior in order to get a visa or residence permit.
Accepted by the Czech Ministry of the Interior.
The best insurance for foreigners by AXA Assistance.
With electronic signature for applying online.
Valid in the whole Schengen area.
Quick online arrangement and immediately valid.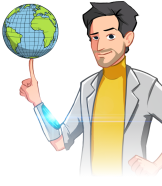 Basic medical insurance for foreigners vs. Comprehensive health insurance for foreigners
Frenkee and AXA Assistance have designed 2 health insurance packages pro foreigners in the Czech Republic: Basic medical insurance for foreigners and comprehensive health insurance for foreigners, the latter offering you preventive care programs, dental care and basic medical services throughout the Schengen area.

Compare the 2 health care packages for foreigners.
The minimum that you'll need to obtain a short-term visa not exceeding 90 days or a long-term visa when applying outside the Czech Republic.
This insurance covers:
urgent care
hospitalization
medicine prescriptions
urgent dental care
transportation to medical facility
repatriation to home country
24/7 assistance service
You'll have to pay for:
preventive care
institutional care
rehabilitation
vaccination of child patients
pregnancy care after week 18
childbirth related care
psychiatric and psychological care
treatment of hepatitis or HIV/AIDS
treatment of congenital defects and chronic diseases
organ transplantation, hemophilia treatment, insulinotherapy and hemodialysis
No unpleasant surprises
The broadest health care coverage and an insurance package that you must arrange in order to apply for visa extension or for a long-term stay permit when already in the Czech Republic.
This insurance covers:
preventive care
diagnostic care
ambulatory care
preventive care to avoid chronic disease
institutional care
rehabilitation
ambulances
transportation medicine prescriptions
repatriation
pregnancy and childbirth care
24/7 assistance service
3 simple steps and you're insured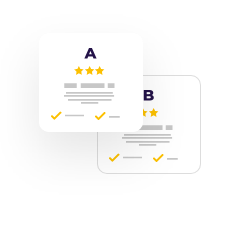 1



Pick the right package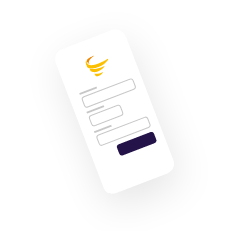 Fill in some details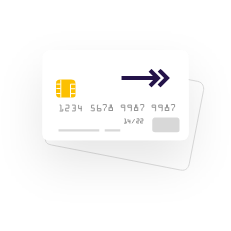 Make a payment and you're set
Who's Frenkee?
I am not just another comparison site, where you have to fill in your phone number and email address to get an offer. Are you just interested in a calculation? No problem. Would like to to make the calculation into a deal? I'm her for you. Just looking for some advice? You're welcome to look around.
Dělám jen to, co si přeješ
I'll do only what you really want me to, no bothering or pressure to sign a contract. I'll be here in case you make your mind.
I wish to make finance easy to manage and understand. No corporate mumbo jumbo that no one really understands. I'll always be straight with you.
How it works?
Fill in a some details into my calculator and I'll start looking for the best offers on the market. I've already cherry-picked some most trusted partners from every financial field with special offers and discounts for my clients.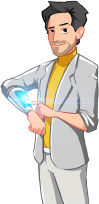 Who must arrange commercial health insurance in the Czech Republic?
Those who are not EU citizens and apply for a Czech visa or residence permit for 90 days or more.
Stays not exceeding 90 days can be covered by normal travel insurance or basic medical insurance for foreigners, alternatively by a comprehensive health insurance package for foreigners, that will equip you with the broadest medical coverage including care during pregnancy. Basic medical insurance for foreigners is also suitable if you're applying for a long-term residence permit outside the Czech Repubic.
Insurance covers
When applying for a long-term residence permit or prolonging your 90-day visa while already in the Czech Republic, you must arrange comprehensive health care for foreigners.
Both basic and comprehesive medical care packages comply with the Czech law.
Benefits of the comprehensive health care package.
Covers emergency medical care throughout the Schengen area for a max. 30-day stay.
Comprehensive health care si comparable to the public health care system.
Frenkee's partner AXA Asssistance forms a strong international network to support you anywhere.
Covers cancer and HIV/AIDs treatment.
AXA Assistance has their own doctors.
Consult acute medical problems by phone with AXA Telemedical.
Frequently asked questions
What is the difference between a long-term and permanent stay?

A long-term stay is for third country nationals that wish to stay longer than 6 months in the Czech Republic. A permanent stay permit can be obtained by foreigners that have lived continuously in the Czech Republic for the past 5 years making use of a long-term stay permit or other forms of residence permit as stated by the law.

What are contractual or participating medical facilities and how do I get their address?

Medical facilities that have a cooperation contract with a specific health insurance company. The facilities that cooperate with your health insurance company are the ones you should contact in the first place in case of need. You will get a list of them with your insurance contract and can ask for more info when contacting the assistance helpline of your insurance company.

Which countries are currently in the EU?

Belgium, Bulgaria, the Czech Republic, Denmark, Estonia, Finland, France, Ireland, Italy, Cyprus, Lithuania, Latvia, Luxembourg, Hungary, Malta, Germany, the Netherlands, Poland, Portugal, Austria, Romania, Greece, Slovakia, Slovenia, Spain, Sweden and the UK.

Where can I find offices of the Ministry of the Interior of the Czech Republic?

What data are part of the records of employees from the EU?

For EU citizens, this information is: identification data, permanent address, current delivery address, travel document number and name of the authority issuing it, type of work, place of performance and time during which you plan to employ this person, gender, day the commencement and termination of employment.