Frenkee's medical insurance
for foreigners in the Czech Republic
Every foreigner who wants to stay short-term or long-term in the Czech Republic must have some form of health insurance. If you don't qualify for the public health care system, commercial basic medical insurance or comprehensive health insurance for foreigners is your other option.

Suitable for 90-day stays and shorter.
The best insurance for foreigners from trusted companies.
With electronic signature for applying online.
Valid in the whole Schengen area.
Quick online arrangement and immediately valid.
Basic medical insurance for foreigners vs. Comprehensive health insurance for foreigners
Frenkee and his partners have designed 2 health insurance packages pro foreigners in the Czech Republic: Basic medical insurance for foreigners and comprehensive health insurance for foreigners, the latter offering you preventive care programs, dental care and basic medical services throughout the Schengen area.

Compare the 2 health care packages for foreigners.
Basic medical attention for a stay in the Czech Republic not exceeding 90 days.
This insurance covers:
urgent care
hospitalization
medicine prescriptions
urgent dental care
transportation to medical facility
repatriation to home country
24/7 assistance service
You'll have to pay for:
preventive care
institutional care
rehabilitation
vaccination of child patients
psychiatric and psychological care
treatment of hepatitis or HIV/AIDS
treatment of congenital defects and chronic diseases
organ transplantation, hemophilia treatment, insulinotherapy and hemodialysis
Nothing will surprice yous
The broadest health care coverage and an insurance package for a 90-day stay in the Czech Republic.
This insurance covers:
preventive care
diagnostic care
ambulatory care
preventive care to avoid chronic disease
institutional care
rehabilitation
ambulances
transportation medicine prescriptions
repatriation
24/7 assistance service
3 simple steps and you're insured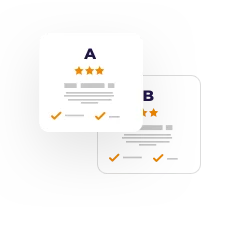 1
Pick the right package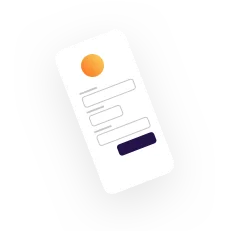 2
Fill in some details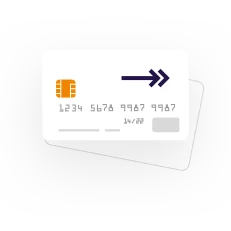 3
Make a payment and you're set
Who's Frenkee?
I am not just another comparison site, where you have to fill in your phone number and email address to get an offer. Are you just interested in a calculation? No problem. Would like to to make the calculation into a deal? I'm her for you. Just looking for some advice? You're welcome to look around. I'll do only what you really want me to, no bothering or pressure to sign a contract. I'll be here in case you make your mind. I wish to make finance easy to manage and understand. No corporate mumbo jumbo that no one really understands. I'll always be straight with you.
We have all necessary certifications from the Czech National Bank.
Through Frenkee, we share years of our expert's experience.
Although we are an online portal, our team is available to you in person
Jirka

Veronika

Helena

Renata
Who must arrange commercial health insurance in the Czech Republic?
Those who are not EU citizens and apply for a Czech visa or residence permit for 90 days or more. If you need a visa, you must arrange comprehensive insurance with Všeobecná zdravotní pojišťovna. We will be happy to help you with that as well, if you write to us at info@frenkee.cz.
Stays not exceeding 90 days can be covered by normal travel insurance or basic medical insurance for foreigners, alternatively by a comprehensive health insurance package for foreigners, that will equip you with the broadest medical coverage except for care during pregnancy.
Insurance covers
The basic medical care package will pay for your acute treatment.
Comprehensive insurance for foreigners also covers preventive care and non-acute treatment.
Covers emergency medical care throughout the Schengen area for a max. 30-day stay.
Comprehensive health care si comparable to the public health care system.
Frenkee's partners form a strong international network to support you anywhere.
Arrangable online and immediately valid.
Insurance companies with their own doctors.
Consult acute medical problems by phone with telemedical services.
Frequently asked questions