Mobilní aplikace
Frenkee Travel Insurance
for worry-free adventures
Frenkee will find the best offer for you in a few clicks and clearly highlight coverage for illness with COVID-19 or quarantine.

Best insurance tailored to your trip.
Purchase online in 3 minutes.
Compare several insurance companies and save money.
The insurance is valid immediately.
3 simple steps and you're insured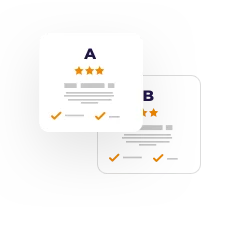 1
Enter a few details about your trip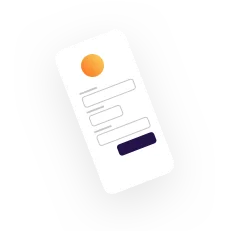 2
Choose what suits you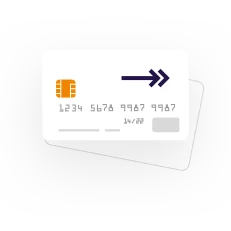 3
Pay quickly online and you're immediately insured
It's us behind Frenkee
Frenkee is not just another boring comparator where you have to enter your phone and email just to see an offer. Our aim is not to get you into an endless loop of annoying phone calls. We do it differently. We give advice, tips and fair deals only when you decide it's appropriate. More about Frenkee...
We have all the mandatory CNB exams.
Through Frenkee, we give you verified experience.
Although we are an online portal, we are personally available to you.
Jirka

Veronika

Helena

Renata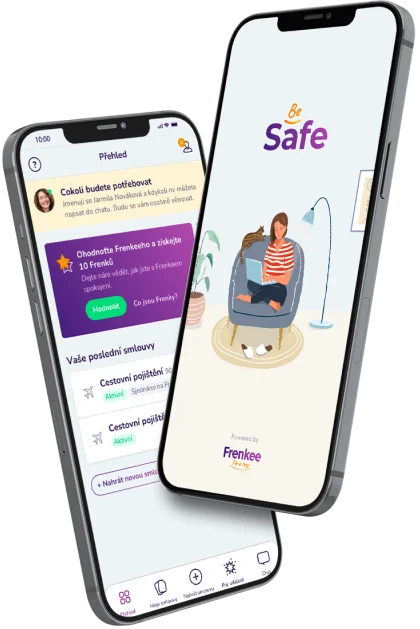 Frenkee aplikace hlídá smlouvy a lepší podmínky za vás
Ušetří v průměru 2 800 Kč na smlouvu
Každý den kontroluje ceny, podmínky a sazby na trhu...
More about Safe